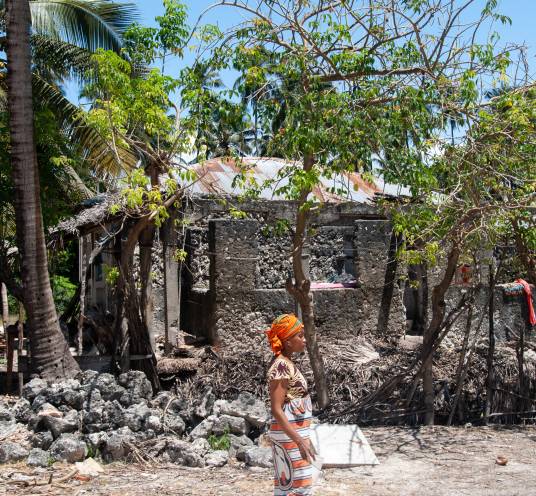 The cultural tour that gives you an insight into the daily lives of locals
The cultural tour that gives you an insight into the daily lives of locals
Jambiani is a long village that spreads over several kilometers along a stunning span of coastline and is one of the most recommended places on the island to gain an insight into local life.
The village itself is divided into several districts hidden under collection of the palm-thatch huts. It is a beautiful white sand beach destination, with the first row of houses on the beach being resorts, hotels, and restaurants. Whereas, the further row of houses being resided by the village community. That gives you an insight into the day-to-day life of the Zanzibari life, making it a lot more than just the beach.
Beach in Jambiani. While at the low tide, changes beyond recognition. Water retreats for a distance of 1.5 km, what gives you the opportunity to explore the ocean's bottom. However, due to coal reef spread longways the shore, it is important you wear special shoes, to avoid spikes of sea urchins. It is an unusual spectacle to see, how nature changes the horizon view every hour, from the white, nearly clear tones, to azure and turquoise, into shades of dark blue.
At every low tide, you will see the woman harvesting the seaweed. Kids digging up small mussels, playing around with what they have just found on the beach. Man fixing their wooden boats, preserving them for long nights of fishing. While walking on the beach, you will get the perfect opportunity to get to know deeply local lifestyle. Spending time in Jambiani, will not only give you a chance to get to know the local lifestyle, or enjoy the nature paradise Zanzibar is so commonly known of; you will experience the calmness and the dynamics of life on the tropical island.