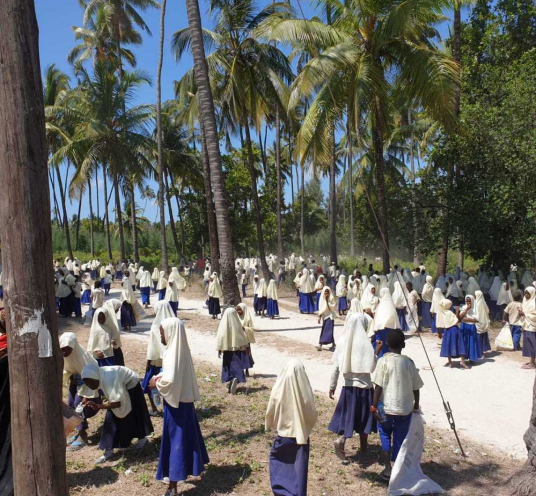 Jambiani Clean Up with 700 kids
GIANT TURTLES FROM SEYCHELLES ON PRISON ISLAND
Being in Zanzibar, it is not difficult to feel the difference in the pace of life of the Westerner and the native inhabitants.
Calm and lack of haste reflects in the language itself, where the phrase "pole, pole", or "quietly, slowly" is felt by all visitors, and the best example of this approach are tortoises living on Prison Island.We will take a boat from Stone Town, where after 20 minutes of a relaxing journey we will see a mysterious island that will captivate you with its colorfulness and interesting architecture.This scary sounding island has never been used as a prison, but as a quarantine zone for patients with yellow fiber.
Now it has been transformed into a picturesque tourist resort and at the same time an asylum for the threatened extinction of elephant tortoises, which was a present from the Governor of Seychelles in 1919. These slow animals are one of the largest terrestrial tortoises, their height reaches 1.5 m height, and the weight exceeds 200 kg, and in exchange for a couple of fresh leaves, they will gladly take a picture with you.Old prison buildings have been renovated and rebuilt to create a raw and elegant at the same time tourist infrastructure with numerous attractions. This is one of the few prisons in the world where life sentence doesn't sound so bad, so think about staying here for longer.