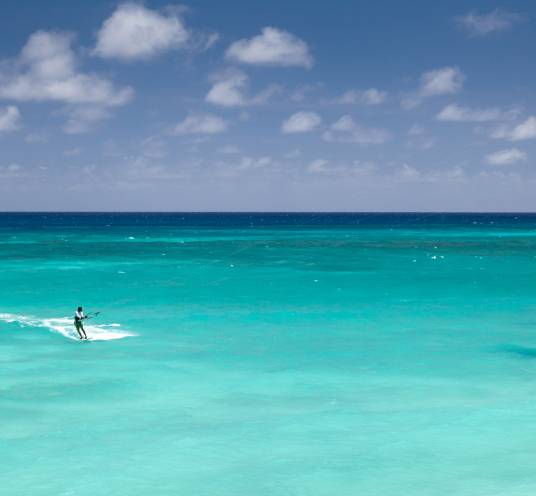 Zanzibar. Kitesurfers paradise
Zanzibar. Kitesurfers paradise
In recent years you might have noticed an upcoming trend of kitesurfing trips or courses in Zanzibar. Dare to say, it became an almost all year round kitesurfing mecca and by arriving here you will not have single doubt why.
The perfect scenery of white sand beaches and turquoise water makes riding and flying much more pleasant than anywhere else in the world. Imagine walking down the beach, seeing dozens of colorful kites on the horizon. It is nearly as beautiful as a rainbow, just one in constant movement.
The most popular spot for it, is Paje, a small village at the crossing of roads leading up to north and south of the eastern part of Zanzibar, just 10 min drive from the hotel.
It is one of those places, where all enthusiasts of kitesurfing will find something for themselves. The beginners got the low tides, soft sands and mild winds, which enable them easy starts and landings. As for the professionals, you can let your creativity inspire you, as you have endless shore just for yourself. The average wind speed is around 16 knots, which is about 30 km/h, usually increasing towards the end of the day in the late afternoon and early evening, so prepare yourself for breathtaking sunset sessions.
Discipline became so popular, that by walking on the beach, you can see one in every 200m. We have tried once to count the exact number of kite schools on the southerly-east coast, but they spring up like mushrooms. What is the best proof for a growing trend?
The best months for beginners are from mid-June until mid-October and the end of December until mid-March. From June until October the Kusi blows from the south-east, in December the Kaskasi blows from the north-east. The wind is always side onshore.
So, if you do not feel like tanning throughout your whole time planned in Zanzibar, kitesurfing is a definite must try while on the island.