Stone Town is a place of many faces and strong flavors are the essence of this tour, so do not be indifferent upon arrival.
In the first place, you will visit the market – where fish, meat, and vegetables are being sold. Everything from seafood, fishes, beef to fresh fruit and vegetables is at your fingertips. Moving forward, narrow streets of high buildings will take your attention. It feels like an Italian town, with Arabic and Indian influences in the surrounding architecture. Loud, vibrant, a bit unstructured. Like anyone would think, and despite the noticeable poverty, this place has its own multicultural vibe, which temps your eye on every corner.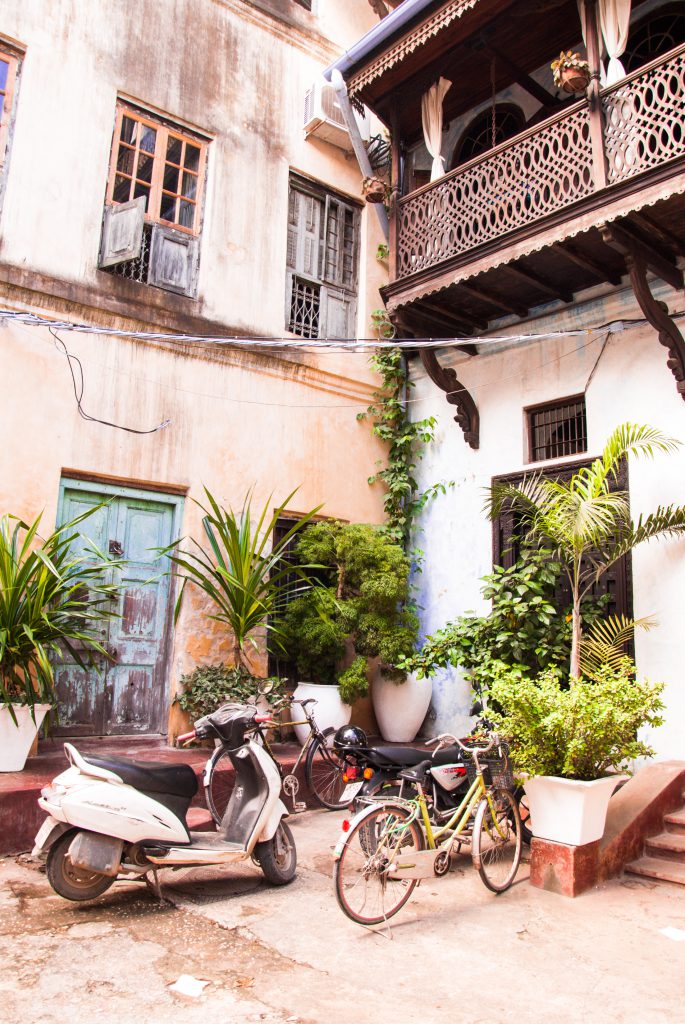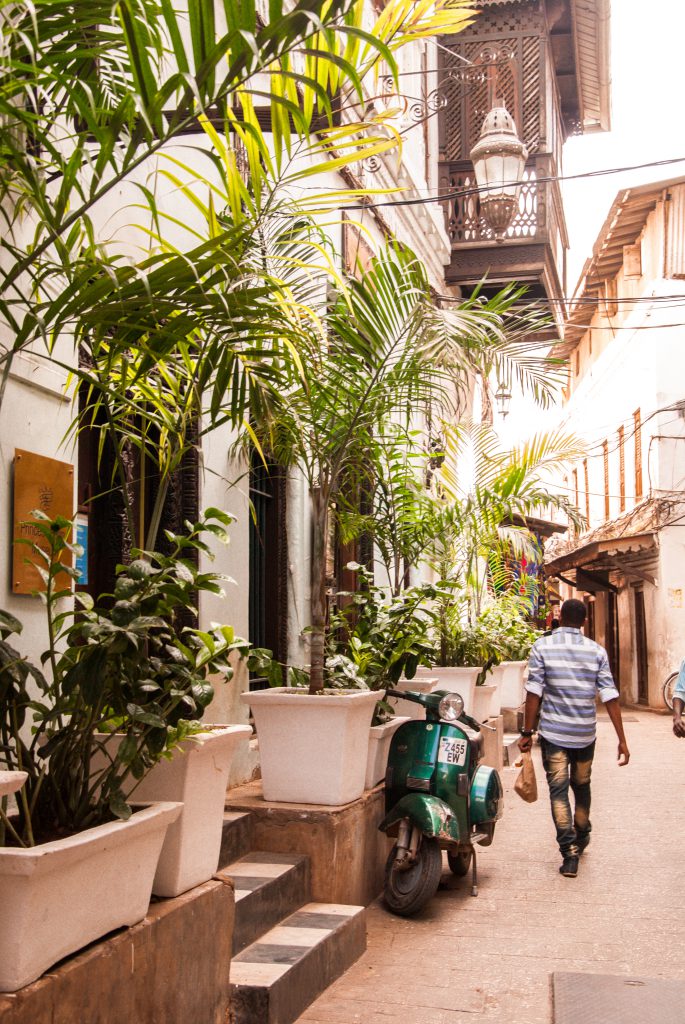 One of the main attractions, while in Stone Town, known also as Zanzibar Town, is visiting of the Prison Island. Do not be alarmed, the name is not accurate to what you are about to see. It all comes from the colonial times, while the particular island has been used as a two-week quarantine for those arriving on ships believed to have early symptoms of yellow fever. As for today, Changuu is a magical island surrounded by crystal clear waters of green tones and owns one of few existing sanctuaries of giant tortoises in the world. Originally from Seychelles, they have been brought to Zanzibar as a gift from British government of the archipelago in 1919. Unexpected donation contributed to the great cause of spice preservation almost 100 years after.
By the sunset light, it is time to come back to the port of Stone Town and enjoy the local food market placed right at the marina pier. Fresh grilled calamari, local fish and other delights await you upon the dawn light reflecting in the white facades of neighboring buildings.
With your dinner coming to an end, and the darkness taking over the town, it is the end of the dynamic day, and you may take a well-deserved nap, while the driver takes you back to Jambiani Villas.